Results of Jonathan Higbee's Queer Life competition
So many great photos were uploaded! Thank you all for joining this great competition, Congrats to you all!


Jonathan Higbee curated this competition and here are her choices


Reminder Pre-order offer! You can pre order the WSP5 photo book already for 10 Euros less then the normal selling price. Just login at WSP and go to: https://world-street.photography/en/shop to place your pre-order.
Jonathan Higbee: "The "Queer Life" competition is so special to me. First of all, I can't say that I've ever noticed an LGBTQ-themed street photography competition, so there's the groundbreaking-ness of it that's so wonderful. The competition means so much to me primarily, however, because I was moved to tears on multiple occasions while going through all of your photographs. I could feel the heart and soul and vulnerability that's on display in everyone's work. There was so much emotion in many of these images, and I'm positive that it won't only reach out and touch those of us who are in the gay community. It goes without saying that selecting my favorite photographs was one of the hardest challenges I've endured recently. But here they are. I'm honored to have seen them, and the photographers should be absolutely proud to have made them."
Curators First Choice
The curators first choice is awarded to Federico Arcangeli for the image ''
Jonathan Higbee: I'm in love with this photograph. The color, the light, and of course, the queen. This is, to me, the embodiment of gay culture in one spirit animal. Sure, most gay men are not drag queens, many don't celebrate pride or go to gay bars or even listen to Madonna. We're as diverse as any community. But when we allow ourselves to celebrate what makes this community so special and what we should be unflinchingly and unashamedly proud of, this subject, this vibrancy, this PHOTOGRAPH is what it would look like in a nutshell. Condragulations!


Curators Second Choice
The curators second choice is awarded to Jeffrey De Keyser for the image ''
Jonathan Higbee: My second choice is basically a tie for first. I am immediately struck by the emotion in this photograph. And I don't think one has to be gay to feel it. The fight the LGBTQ community has fought over the past several decades (and continues to fight in much of the world) just to be able to love who we love without getting assaulted, or going to jail, or worse, is illustrated so eloquently in this image. The tender embrace, the partner in the shadows, the solemn look and a heart painting on the woman's face, the stark off-camera flash, the menacing but beautiful tattoo; they all work together to tell a moving story about a civil rights movement.
Special mentions
Glorious by Marcelo Davera
Jonathan Higbee: I would have even selected this photograph in my juxtaposition contest! A proud gay man seemingly on his own in an otherwise "family oriented" environment makes for a nice contrast. But of course it's all about that well-placed rainbow. You couldn't ask for a better metaphor!
thank you for smoking by Roland Groebe
Jonathan Higbee: This photograph feels like an illustration in a modern fairy tale book. The nuanced, slightly de-saturated processing is pitch perfect. This photos biggest strength is of course the contrasting narratives, as divided symbolically by the light pole, that play out on both sides of the frame. Like one of the photographs above, this shot successfully tells a truthful story about the modern LGBTQ rights movement. Poetic and beautiful.
Trajeto_Marginal_3 by Erick Peres
Jonathan Higbee: This shot really stuck out as I was reviewing all the entries in this competition. Maybe it's the striking lighting and tones. Maybe it's the unconventional setting. Most likely it's the romance; the authentic, totally lost-in-the-moment kiss this gay couple shares that allows the viewers to really feel it in their chests. Truly lovely.
Drama Queen by Tom Young
Jonathan Higbee: Dance like no one is watching. It's a often-repeated, even cliché quote. But it's particularly meaningful to the LGBTQ community as we become more comfortable being our authentic selves in public. The dancing queen in this image is really living his truth in a scenario in which it still takes a lot of courage for gay men to do so. As you can tell by the woman walking in the middle of the frame, it really is no big deal. As it should be.
Equality March by Mathias Wasik
Jonathan Higbee: We've all been here. Even if you've never been to a Pride, you've experienced this at some point in life. It's that total exhaustion, the kind you're only awarded with when you've had one of the most memorable days of your life. The photographer really captures that spirit with this image and subject. Also, this range of vibrant colors -- including a background of green summer grass! -- is really difficult to make appealing in a photograph, but they mix beautifully here.
Jonathan Higbee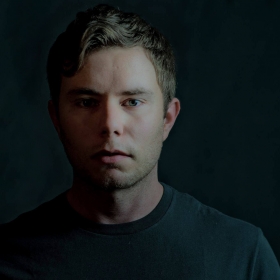 "Jonathan's being behind the camera seems to calm him, it seems to connect him with his subjects. I like that about this work. I also love that this work is in color. So much of what he captures here just wouldn't work in monochrome - and perhaps that instinct to search out these moments of color is what indicates a master color photographer more than anything."
-- Michael Ernest Sweet

Huffington Post 7/19/15
Homepage | WSP profil | Twitter | Facebook